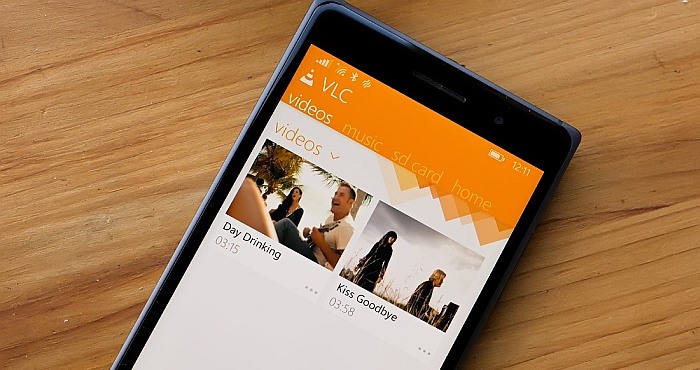 Avid supporters of the VLC Media Player, truly the ultimate media player, will be happy with the latest announcement from the company. They are now going to be updating on all Windows 10 devices such as smartphones, PC's and the Xbox One. Sadly, this latest update adds no new features to the app. However, it supports Microsoft's Universal Windows Platform.
The new update for Windows 10 goes up to version 2.5.4 and does bring some long awaited improvements. There are, of course, UX improvements, but they also have managed to fix some bugs as well. This not only makes it faster in general, but it is especially faster on Windows Phones that are on the low end of the spectrum. Those users will probably be the most satisfied with this new VLC experience.
Developers also added another update that is most welcome: the shortcut for the ability to unmute. Additionally, they have fixed a bug responsible for network streams history deleting and improved hardware decoding performance issues. Xbox One users will be happy to know that their background audio bug has also been fixed in this new update.
All of these updates are in addition to the already awesome things that this player can do. You can still convert audio and video files, stream YouTube videos, and even record audio and video.
For those not already familiar with the VLC Media Player, here are just a few of its awesome features you can take advantage of.
A video player
And audio player
Audio management
MKV playback
FLAC playback
A downloader for subtitles
Subtitles
Audio
System Requirements are as follows (these apply only to phones and PC):
Windows 10 or Windows 10 Mobile, minimum
ARM, x64, x86
The download size varies between 23.96 and 87.74 MB and you must be signed in to your personal Microsoft account in order to install it. With one account, you can install the VLC Media Player on a total of ten devices that feature Windows 10.
This app will seek permission to access your internet connection, your home or work network connection, your internet connecting acting as a server, your music library, your video library, your pictures library and any data stored on external storage devices. English and French are the only languages supported at this time.